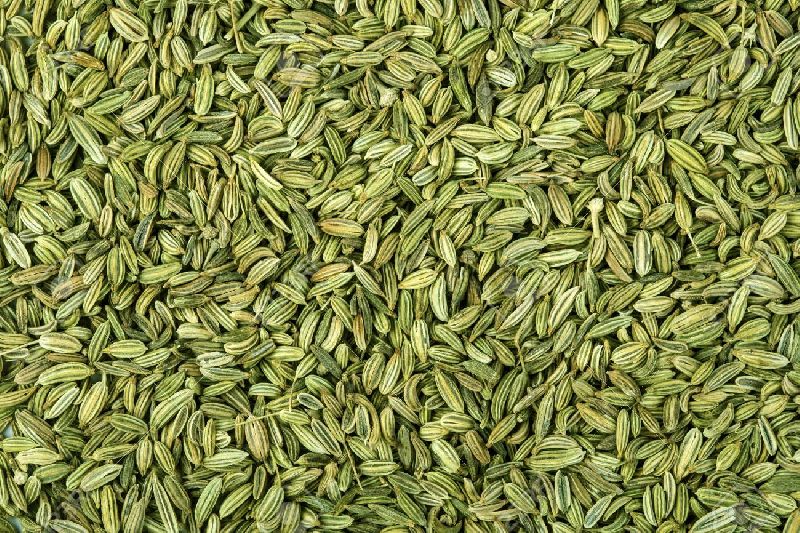 Majorly used in Mediterranean cuisine, fennel is native to the South European region but is consumed well all over the world. It is a short plant, almost two-meter, with dark green leaves and yellow flowers. It is one of the most commonly exported spices in India. Fennel has a great indigenous market too, and it is one of the most common spices found in the kitchen of almost every Indian household.
Fennel is not only used in cooking to add taste, but it also has nutritional and medicinal value. Saunf is also consumed raw after meals to aid digestion or even as a mouth freshener. Most of the people chew some seeds of fennel after consuming a heavy meal, as their consumption improves the digestion and removes the malodor from the mouth. These are available in the market in a wide variety like sugar coated, flavored, and much more, to please the taste buds of many. One can easily avail them from a departmental store or a spice dealer. The fennel seeds are profusely demanded by the hotels, restaurants, dhabas, residential complexes, and much more. These assortments are also used for making various spice mixes and relishes. They add a typical aroma and flavour to a savoury, which are highly endeared by the men and women residing in different parts of the world.

Fennel is an herb whose bulb, leaves, and seeds are all edible. It is a very common kitchen plant found in India, and it is used as a culinary spice in cuisines all around the world.
Natural Fennel Seed Exporters provide a constant supply of fennel to the overseas market. What are the different qualities that make it a much sought after spice? Let us look at the benefits of fennel in detail.
Benefits of fennel seeds –
• Removes fat: -
It is a very effective ingredient in decreasing fat from the body if taken in the adequate amount. A fatty person must have to consume it daily for a month and then he/she will see the results.
• Improves digestion level: -
Oils which are present in this commodity are essential to improve the digestion level of the body. Along with this, it is also very helpful in removing bad bacteria from the body which is very harmful.
• Improves mental health: -
It is very helpful in removing depression from the human brain. This commodity contains potassium which increases the functions and abilities of the brain. Along with this, it is also helpful in increasing the oxygen supply to the brain.
• Antioxidants: -
This commodity is also very effective for the skin. Due to antioxidants present in this commodity, it prevents from cell damage and acne as well. After using this commodity on your skin you will surely get glowing and flawless skin in return.
India is considered as a hub of the providers of fennel seed. These business houses employ the technologically advanced techniques for processing them. They should offer the seeds in various quantity packs, to satiate the variegated requirements of the market. The natural fennel seed exporters in India should make sure that the offered assortment is absolutely free from dust particles, contaminants, and other foreign materials. They should offer them at the reasonable rates in order to penetrate a large clientele.