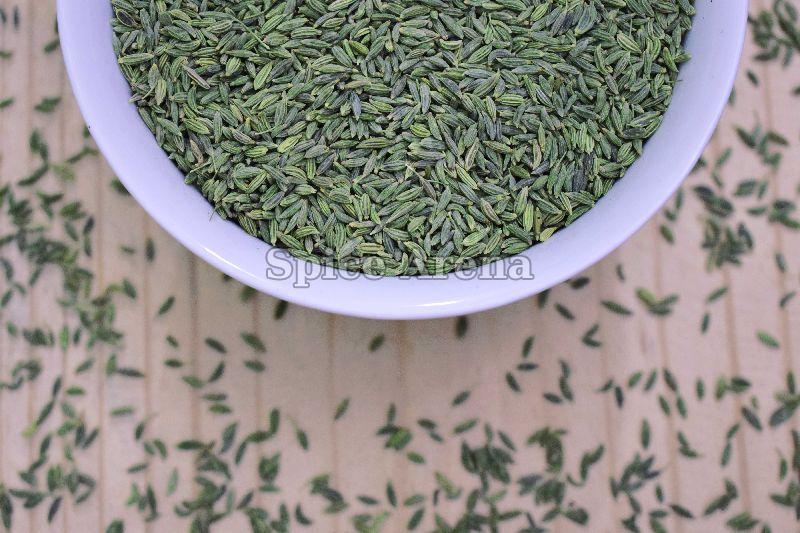 It's an age-old factor that Indians love fennel seeds in their everyday life and this affair needs to introduction. Fennel seeds are an important ingredient in many preparations which is commonly known as 'saunf' in Indian kitchens. People love to munch a few fennel seeds after finishing the meals. This is possibly thought of beating bad breath or as an appetizer but this rich source of zinc, calcium, potassium, copper, iron, manganese, magnesium, selenium, and vitamin A and C does much more than that.

Without much ado let's see what are the benefits offered by the natural fennel seeds.

1. Helps in regulating blood pressure

According to the study results published in the Journal of Food Science, chewing the fennel seeds can increase the nitrite content of saliva which naturally balances the blood sugar levels. The potassium content of fennel seeds is also vital for keeping the blood pressure normal.

2. Reduces water retention

Regular consumption of fennel tea helps to flush out the excess fluids. It works on the body as a diuretic. It also helps in removing toxins from the body and lowers UTI problems. Its regular consumption can stimulate perspiration due to its diaphoretic properties.

3. Helps in indigestion, constipation, bloating & IBS

The seeds of fennel have oil and thus fennel tea is very useful in bloating, indigestion and constipation. It has anti-inflammatory and antispasmodic properties. The presence of volatile oils in the fennel seeds promotes digestion by encouraging the production of gastric enzymes.

4. Reduces symptoms of asthma

The phytonutrients present in the fennel seeds help in clearing sinuses which is a condition when the cavities surrounding the nasal passages are in inflamed condition. Due to the expectorant properties of fennel seeds, fennel tea relieves in cough, congestion, and bronchitis.

5. Helps in blood purification
The fiber content and essential oils present in the fennel seeds are found to be extremely helpful in flushing out toxins from the body and cleanses the blood. Various dieticians and physicians always recommend including foods into the diet which help in purifying the blood.

6. Benefits eye health

Daily consumption of a few fennel seeds can make a miracle to your eyesight as well. It includes vitamin A which is advantageous for good eyesight. Previously in India, fennel seeds were used to improve glaucoma conditions.

7. Ayurvedic benefits
According to Ayurveda, consumption of fennel seeds can reduce the three doshas – vata, pitta and kapha. Consumption of fennels seeds offers a cooling effect on the body. The seed oil has a carminative property and hence used in several ayurvedic massaging to promote mental transparency.

8. Helps in acne

If fennel seeds are consumed on a daily basis, it can be a good source for all the essential minerals required by the body. As per the natural fennel seed exporters in India, its minerals help in balancing oxygen level and hormones in the body.

9. Fights cancer symptoms

Fennel seeds offer strong free radical hunting property which is efficient to beat the oxidative stress and offers protection to the body from cancers f breasts, stomach, and skin. It also offers chemo modulatory effect.

Natural fennel seeds exporters in India do a great business throughout the year and play a vital role in making this assortment available all over the world